Nashville Ballet
Wednesday, June 12th – 7:00 PM
MTSU – Tucker Theatre, Boutwell Dramatic Arts Bldg.
Anne Frank Based on the book Anne Frank, The Diary of a Young Girl, this unique, thought-provoking ballet utilizes an actual historical event captured in biographical prose as the basis to promote a much deeper understanding of the use of ballet to not only tell a story artistically, but also creatively convey context and circumstance. Utilizing contemporary choreography, drama, an original musical score and period costuming and props, this ballet offers older students and adults an opportunity to experience the events of this historic period as written by Anne in her diary. This ballet is 45 minutes long and features a question/answer session with the performers for the audience following the performance.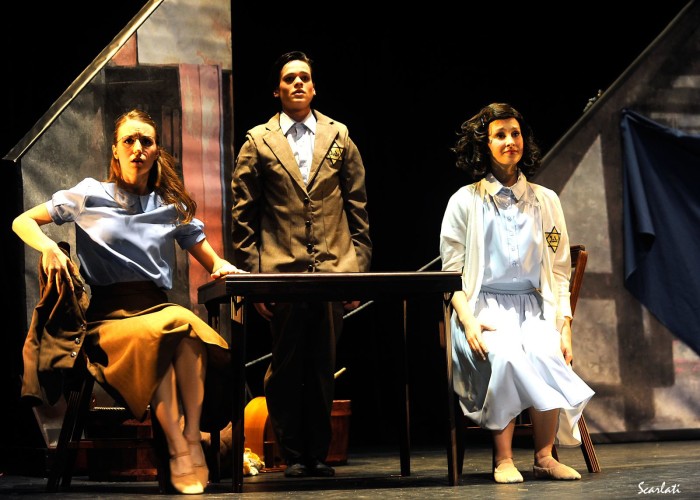 Since its founding in 1986, Nashville Ballet has grown to become the largest professional ballet company in Tennessee, presenting a varied repertoire of classical ballet and contemporary works by noted choreographers, including original works by Artistic Director & CEO Paul Vasterling.
The Company The company is comprised of 22 professional dancers from around the world, who perform in the ballet's performance season. The pre-professional second company, Nashville Ballet 2 (NB2) offers more than 30 young dancers the chance to hone their technique and artistry in preparation for a dance career with intensive training and performance opportunities.
School of Nashville Ballet The School of Nashville Ballet offers ballet and dance training, as well as fitness classes for all ages and abilities.
Taking the Next Step & Reaching Higher —Touring and School Programs for Middle School, High School  & Post-Secondary Students
This unique arts education program utilizes classical and contemporary dance, drama, music and the visual arts to promote a deeper understanding of abstract art and the use of the arts to express emotion. With an emphasis on the art form of dance, students learn that they can create meaningful relationships and communicate thought, feeling and action through physical movement, and that movement can inspire understanding and reaction from audiences.
Ballets on tour during the 2012-2013 season for middle school, school, high school & post-secondary students audiences: